How One Teen Language Camp Alum Relocated to Japan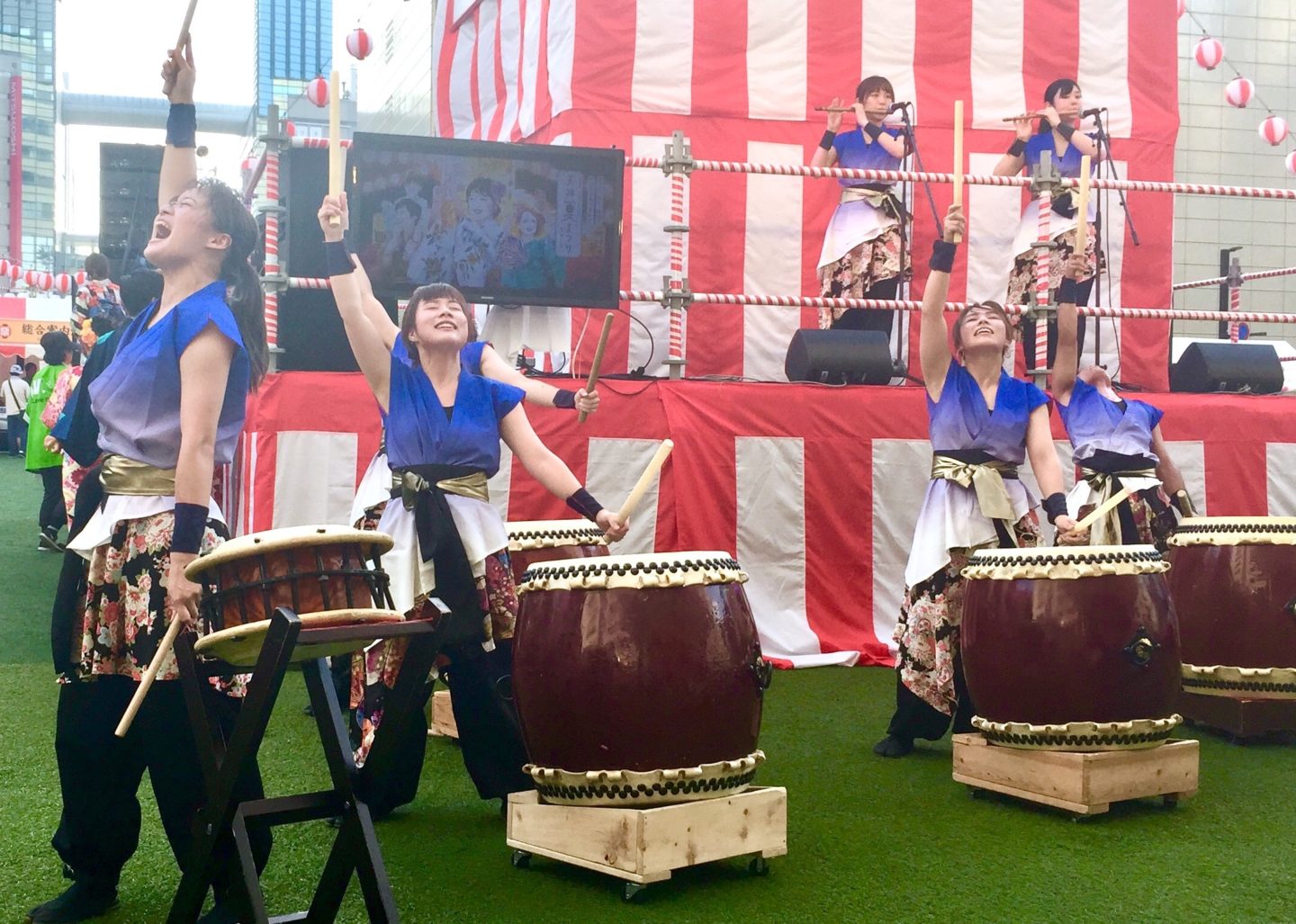 UK native and Greenheart Travel alum Tabby traveled to Japan on our teen language camp in Fukuoka in Summer 2018 and again in Summer 2019. Getting to know Fukuoka during her program was a great way to prepare for her current role, being a gap year student in Japan! We asked Tabby about her daily life in Japan, how her language camps impacted her, what she plans on doing next, and any advice she has for future students.
Is there any particular experience or something you learned on your language programs that inspired you to continue learning Japanese? What did you learn in those programs that you took with you?
I always knew I was going to carry on studying Japanese beyond the language camps, but going to these language camps gave me an awesome insight into what it is like to study at a Japanese Language School in Japan. It taught me about Japan in the way I needed before I moved here, about making friends, homework load, how the lessons work etc. Obviously living in Japan is different from being in Japan for a month or less for tourism. Due to this reason I am so glad I was able to experience Japan beforehand, I got to know the stores to go for certain things in preparation for when I hoped to move here, I also had an excuse to spend way too much money on restaurant food and various trinkets which isn't something that I can do now that I live here and still need a job. The area of Fukuoka had everything I needed in a small and convenient city and it was a great starting point for getting to know Japan since it is a very foreigner friendly city and easy to navigate while having all the modern part of Japan and relevant stores like Yodabashi Camera and Daiso it also had several traditional parts like the beautiful temples and shrines and izakaya along the river. It is such a wonderful starting place. So, since I need to learn Japanese fluently in order to enter and study at  Bunka Gakuen, I decided to save up and spend my gap year in Japan learning a language I love in order to enter the university I want to go to. I don't usually love languages, I've tried French, German, Mandarin and Latin but I seemed to detest all of them but I found an unexpected love for the Japanese language which I am grateful for to this day. The camps definitely set me up very well for the future and I appreciate them being available.
So you are doing a gap year in Japan to study at a Japanese language school? What inspired you to do that?
I had a friend who joined my school when I was 10 who was half Japanese, she introduced me to Japan through her personal possessions and the snacks she ate. Over time I became intrigued by this whole new world of different things and from there I had always wanted to visit Japan. I've also wanted to study fashion design beyond school for a while now, maybe 4 years or more, and after doing a lifetime worth of research I found out about Bunka Gakuen (a fashion design college in Tokyo) about 3 years ago and I've had my mind set ever since. When I turned 16, not long after realising my dream for the future, I found out about Greenheart and a Japanese summer camp they offered. I was very close to the closing date for applications but we managed to get everything in on time and soon it was time to go. I had initially wanted to be with a host family but since I was late in applying I had to go with the dorms which was one of the best decisions I made. It was surreal, I was finally in Japan after 6 years of wishing to go. At first I was disappointed that I couldn't go to Tokyo because of my Japanese level but Fukuoka was perfect and ever since I arrived there it has always been a special place.
Could you walk us through a typical "day in the life" for you right now?
A typical day in my life would consist of waking up at 5:00am, putting my rice in the rice cooker in order to cook for breakfast. While the rice cooks I usually go to for a morning walk and buy any food that is needed or that I am running out of, since food in Japan isn't packed with preservatives I have to go grocery shopping several times a week. Then I come back and cook and eat breakfast followed by hours of studying or drawing art. I then have lunch just before Japanese Language classes start before 1:40pm. After 4 hours of classes finish at 5:30pm I cook supper, do more studying or drawing then wash my dishes and prepare for the next day. I usually make sure I only go out on weekends to make sure I am 100% focused on my studies and making sure I have all my homework done and I usually pre-prepare for the lesson so that I fully understand the grammar. I don't have a part time job because my Japanese isn't good enough yet but luckily I had saved up enough to last a whole year without earning any money.
Tell us about the application process to Bunka Gakuen? What have  you learned about the process of applying to a university in Japan?
I am not completely sure of the application process for Bunka Gakuen but I know that there is a lot of paperwork like there always is in Japan. It is the same application process for Japanese Nationals and Foreign Nationals except we have to present an in date visa, passport and residence card and we also need to qualify for N2 level fluency in Japanese. After that it's just paperwork about sponsors and education level. There will be an interview held completely in Japanese and is usually held with 1-2 other people hoping to enter.
What do you hope to study and why?
As I said before, Bunka Gakuen is a fashion design university so I hope to study fashion design, mainly garment pattern design and garment construction in order to make new and interesting shapes and patterns in clothes. I hope to carry on in Japan beyond university and work in the fashion industry in Japan. I don't plan on returning to England because Japan makes me a lot happier and unless anything bad happens, I want to stay here as long as possible.
Any advice for future students who hope to study or live in Japan once they graduate high school?
One piece of advice I have is you need to save at least double the amount of money you think you need. Moving in fees and getting to know places and shops is a lot more expensive than I expected. Especially if your Japanese level is low and you're unable to get a part time job, you need money. I also suggest looking at starting in a sharehouse before moving to an apartment since sharehouses are usually furnished and cheaper, you also get to meet and talk to Japanese people which will help improve Japanese dramatically before going to bars and trying to find friends that way, it can be hard when your Japanese level isn't great.