How Studying and Volunteering Abroad Has Impacted My Career and Life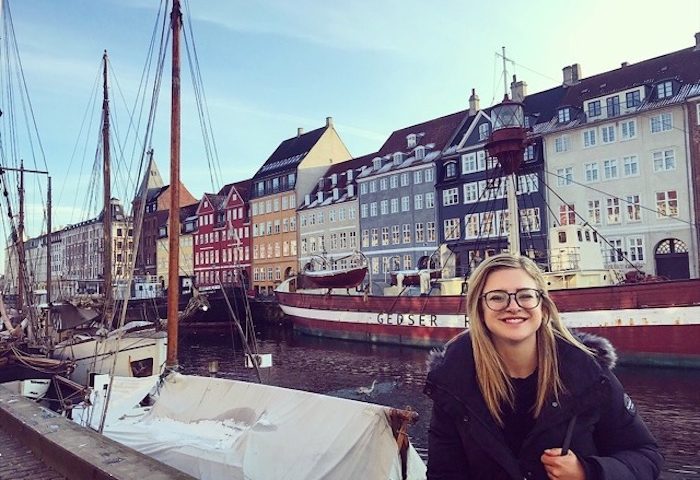 This week on the blog we are featuring Greenheart Travel alumni and telling the stories of "Where Are They Now?". We handpicked alumni that are doing great things back home following their programs, and whose time abroad has shaped what they're up to now. Hannah Patzer is a two-time Greenheart Travel alumni! Read on for more about what Hannah is up to now and how her time abroad has shaped her career goals.
What Greenheart Travel program did you do and what was your favorite part about living in that country?
I was lucky enough to participate in both High School Study Abroad in Sweden as well as Volunteer Abroad in Sri Lanka through Greenheart Travel. The countries are very different in almost every aspect, but I grew to love them each in their own way.
One of my favorite parts about living in Sweden was how much everyone loved the outdoors. On a sunny day, no matter if during the week or on a weekend, the streets were flooded with people enjoying the beautiful weather. The running trails were plentiful and weekends were often spent down by the beach with friends. Swedes take great pride in their environmental sustainability and it shows. You are hard pressed to see a piece of garbage on the ground or to find yourself where a recycling bin is not within a 20-meter radius. Besides the outdoors, I also adored the Swedish tradition of "fika" which involves a break in the day to chat with friends over a pastry in coffee. The Swedish people are very good at work life balance and living in the country taught me to slow down and live in the moment more – something I think all Americans can benefit from.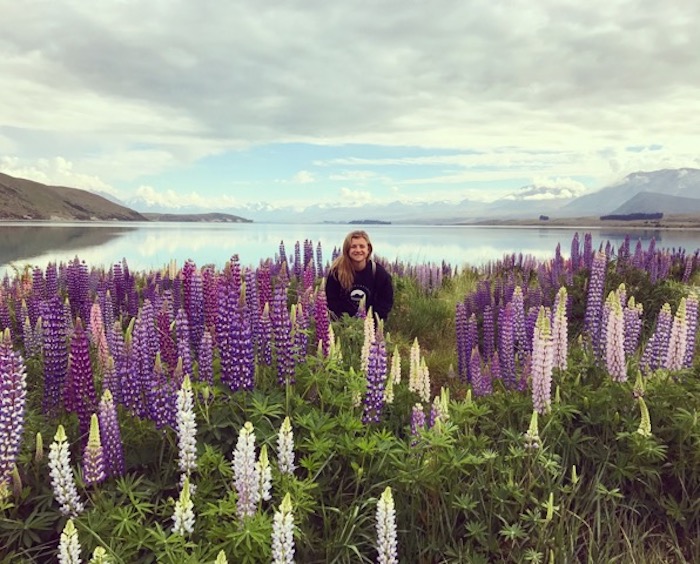 Sri Lanka was the opposite of Sweden, but I still feel in love with the country all the same. To me, Sri Lanka's charm was in the people and food which filled the country. Throughout my stay working on the elephant camp, I never once had a single bad encounter with the locals. Everyone I met went out of their way to be nice to me. I spoke to people who wanted to practice their English, who wanted to learn about my culture and tell me about theirs, and to thank me for our aide we provided the country in the tsunami many years ago. When I went into local restaurants people helped me order and insisted I try just about everything on the menu. One of my fondest memories came from a weakened trip I took with another volunteer to Gale. We stumbled upon a small local carnival and all of the food stands let us eat for free because they wanted the foreigners to truly experience their culture and generosity. For people who had so little to still give so much was something that will stick with me and forever inspire me to treat strangers with kindness. In addition, the food in Sri Lanka is to die for. Endless curries, coconut balls, and roti. I practically had to roll myself onto the plane when it was time to leave, but it was worth every bite!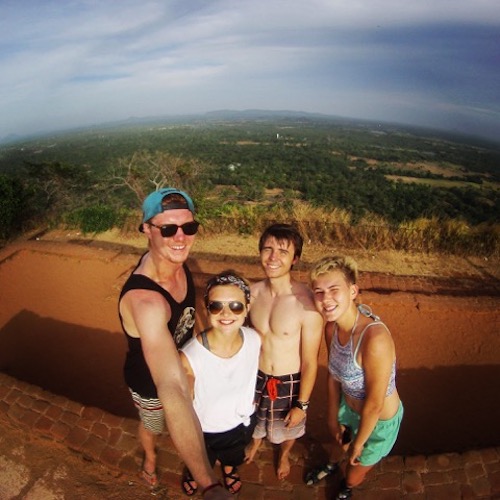 What are you up to now?
I recently returned from a year abroad where I spent 6 months working for the Department of Commerce in the United States Consulate in Sydney, Australia. From there I moved to Denmark to study at the Copenhagen Business School for a semester before returning to the states in June to work as a research analyst for the State of Wisconsin Investment Board. I plan to continue my work here while finishing up my bachelor's degree in finance at the University of Wisconsin Madison and graduate in May 2019.
How did studying and volunteering abroad have an effect on what you're doing now?
As corny as it is to say, studying abroad truly did change my life. Without taking the plunge and moving to Sweden at such a young age, I would not be the same person. I would not have lived with elephants for 2 months in a country I never knew existed waking up at sunrise and eating every meal with my hands. I would not have gone to Colombia and climbed the Cuidad to Perdida and I certainly would not have had the guts to buy a round trip ticket into Lisbon, Portugal and out of Reykivaik, Iceland with three months of solo travel in between. I also believe that my diverse travels and experiences living abroad helped me land the position at the consulate in Sydney which eventually lead to my current position at the State of Wisconsin Investment Board.
Do you think that your program abroad helped you develop skills you use back home now?
Besides the experiences I gained from traveling, I also have grown immensely as a person. I can easily adapt into new environments whether it be a new country, school, or job.
Traveling has taught me how to mold myself into new and better versions of myself depending on the situation.
More than that it has taught me how to hold a conversation and converse with strangers – a skill often lost in the new social media run world. In Sri Lanka we had no phones or wifi. The volunteers would get together every night and we would talk about anything and everything. These are some of my favorite memories from the Volunteer program.
I did not speak a word of Swedish when I arrived in Sweden. I had to get over my fears and learn to communicate with others overcoming language barriers and self-doubt. Most importantly, my experiences abroad have provided me with self-confidence. Whether it be moving to a foreign country alone or living completely off the grid for an extended period of time. I survived both of those experiences through the ups and down and learned that I can do anything I put my mind too.
If someone was nervous about traveling abroad because it might negatively affect their career goals or getting into college, what would you tell them?
To all the "what-if" people out there, my only words of advice are to just do it. Nothing in life is permanent and there is no opportunity like the present. So often people are focused on the what if I don't graduate in time, what if I don't like it, what if I get homesick, what if, what if, what if. One thought that really helped motivate me the first time to go abroad was that I knew if a year from now I had not gone I would have been sitting in a classroom thinking to myself that I should be in Sweden right now. Knowing I would regret it was enough to push me to just go.
Don't be so worried about the future that you forget to live in the now. So, you are worried about getting into college? Landing that perfect job? You want to go abroad but are worried it will mess up your future? Going abroad will set you apart from your peers. In every single job interview I have had I have been questioned about my time abroad in positive ways. In a world where so many people are similar, going abroad is one great thing you can do to set you apart.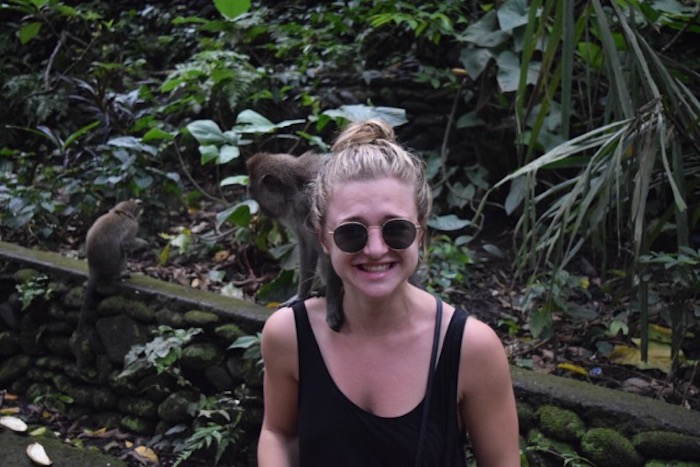 Hannah Patzer is a two-time Greenheart Travel alumni! Reminisce with Hannah by reading her blogs from her time in Sweden and Sri Lanka here.
Interested in studying abroad in Sweden or volunteering abroad in Sri Lanka too? Learn more below!