Q&A: The Language Requirement for High School Abroad Japan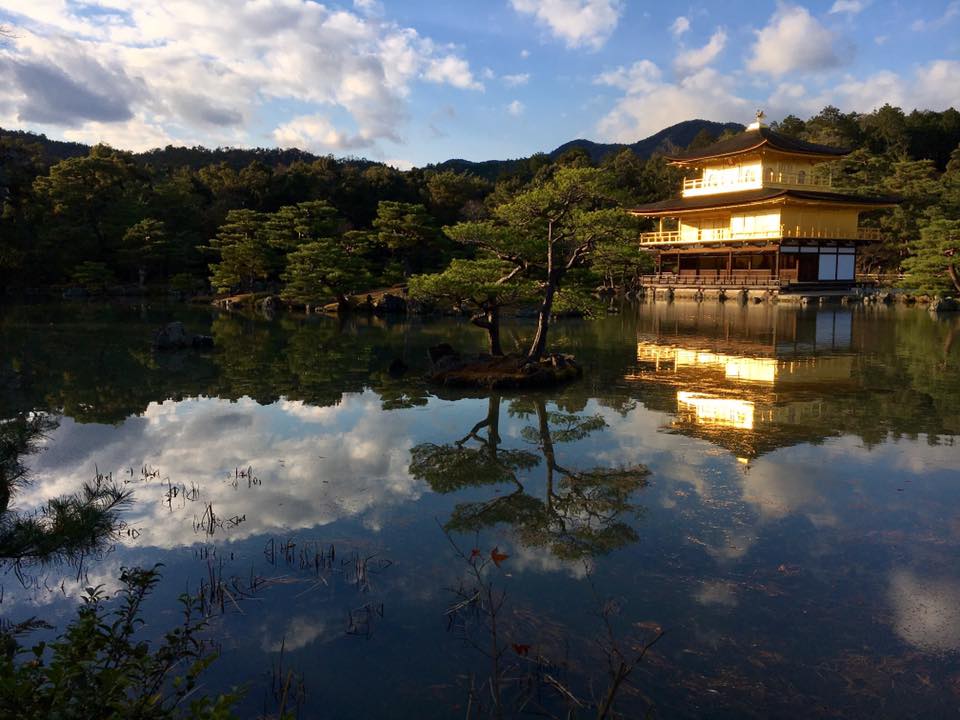 So you're ready to be a high school exchange student in Japan: Your U.S. school has agreed to award you credit for Greenheart Travel's program, your parents support you study abroad, and you've been living and breathing all things Japan since you can remember. The only thing holding you back? The Japanese language requirement!
All applicants of the High School Abroad Japan program are required to show proof of one of the following as part of the application process:
At least one year of Japanese language instruction at the time of your application, OR
A level 4 on the Japanese Language Proficiency Test (JLPT)
Well, earning a level 4 on the JLPT seems like a pretty clear way to prove your Japanese skills, but one year of language instruction? That's a bit less straightforward to prove, and how to do so is a common question for many applicants. We asked the Associate Director of High School Abroad and Short-Term Programs Allison to clarify.
What do you mean when you say to have at least one year of Japanese language instruction "at the time of your application"?
You are required to show that you have had at least one full year of Japanese language instruction BEFORE you complete your application, not based on the time you would arrive in Japan. (It's also required you have a good grasp of hiragana, katakana, and kanji.) So, if you are applying for the Spring 2022 or Fall 2020 High School Abroad program in Japan, the deadline submit your completed application is by September 15, 2021 for Spring 2022 (Psst! Get a discount on the Spring 2022 program if  you apply by May 28, 2021). That means the latest you should have started learning Japanese was September 15, 2020!
Do I have to take the JLPT? Am I more likely to get accepted if I've taken the JLPT or if I could prove one year of study?
During the application process, you choose the way you prove your Japanese skills, either by showing proof of a level 4 on the JLPT or by showing proof of one year of Japanese language instruction. You don't have to do both. In our experience, the majority of students opt to prove one year of Japanese language instruction instead of taking the JLPT. While a level 4 on the JLPT is very impressive, you are not less likely to be accepted if you choose not to take it.
So if I don't take the JLPT, what's the best way to demonstrate I've had one year of Japanese study?
If you can take Japanese at your high school, do that! Make sure to have at least one full academic year (minimum two semesters) on your transcript before you apply. If Japanese isn't offered at your school, there other ways you can fulfill the one year requirement and other places to find a course. Most students do a mix of methods, from self-study combined with a weekly tutor to language exchanges and short-term intensives to year-long community college courses.
If you're in the early planning stages and you're deciding how to learn Japanese before  you apply, think about it like this: What's the easiest way I can show a possible school in Japan or potential host family that I've taken one year of Japanese? My best recommendation is to take a structured, official course, with concrete start and end dates, learning objectives, levels, and set learning materials (textbooks, websites, etc.). Make the application process easier for yourself by taking out the guess work of those reviewing your application (myself and the in-country staff in Japan!).
Where can I find a class, online course, or private tutor?
Have you checked our Teen Language Camp in Japan? You'll learn a lot in a short period of time (and have a blast!), and it's the perfect way to jumpstart your understanding Japan's language and culture before you apply to the high school abroad program. You'll be able to see the curriculum and prove your starting and ending level after pre- and post-course exams. However, this program lasts 1-6 weeks so you'll need to continue learning once you return home.
Otherwise, you might consider local or online options. The ability to meet in person in your area with a Japanese class or private tutor will vary by your location. If you're most interested in classes in person, you could try locating a local Japanese culture center or association for course or tutor recommendations, or reaching out to a local community college or university to see if they offer a Japanese course you can enroll in.
If you're okay with an online course or tutor, there are many opportunities! A simple Google search will populate many results, such as Outschool. Some of the best options are online courses through universities, such as Oregon State, University of Michigan, and even other universities featured on online edX courses.  Greenheart Travel also offers online Japanese language classes for teens!
Whichever option you choose, again — make sure you'll be able to obtain an official proof of enrollment or completion. (For private tutoring, this could be a record or log of meetings and what you covered in each meeting, verified by the tutor.) You'll need it for the application!
Does self study count as one year of language instruction?
Luckily, yes! But the truth is, it's a lot harder to prove and a lot harder for host schools in Japan to understand. If you've only learned Japanese on your own, I'd recommend taking the JLPT to prove your level. One of the application requirements is a letter of recommendation from a Japanese teacher or tutor, written in Japanese. So if you study on your own, it's a bit difficult to fulfill that requirement.
If you do study on your own, be very detailed from the beginning. I'd recommend starting an excel spreadsheet. There, you can log the times and dates you're studying and exactly what you've used to study (duolingo? a textbook?) what topics you're covering and how you're measuring your progress. A good rule of thumb is to study 5-10 per week and spend no longer than one semester (around 16 weeks) on one level. Need some guidance? Check out our leveling guide here.
What happens if I apply without at least one year of language experience?
In some cases, we will still be able to consider your application even if you haven't had a full year of Japanese at the time you apply. If other parts of  your application are strong, we may be able to offer a "conditional acceptance." This means that you are a good candidate and your official acceptance onto the program is dependent on a host school accepting you to study.