Take 5: Suanas, Ice-Fishing, & Sword Fights in Finland with Eddy Lin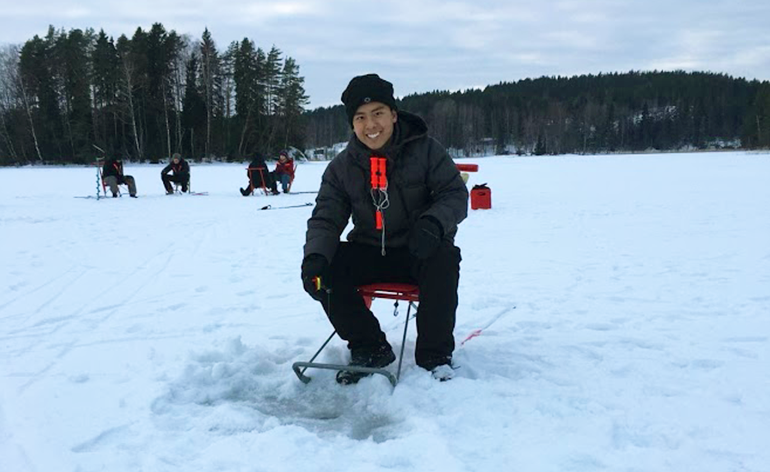 It's time for the second round of Take 5, a series where Greenheart Travel Alumni answer 5 uncommon questions! This time, we've interviewed Eddy Lin about his experience studying abroad in Finland.
1. When was the first time you felt like you made a friend?
My favorite part about going abroad was meeting new friends. Cam was one of my best friends. He was actually also an exchange student from New Zealand who went to my school, so I got to know him pretty well. One of my favorite memories was "sword fighting" with him (with dull swords, of course!) in a castle in Tallinn, the capital of Estonia. So many of my greatest memories were the ones I shared with others that I had met, and I believe that is true of everyone going abroad.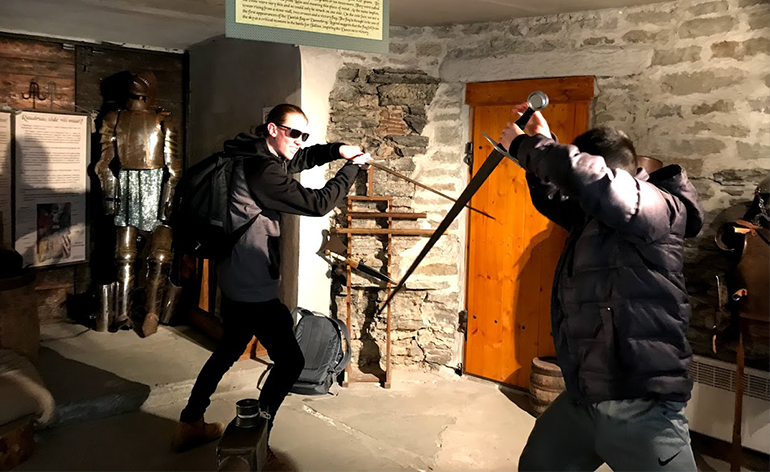 2. Best mentor(s) abroad?
Over my whole experience studying abroad, I could point to many different mentors who supported me on my journey and helped me thrive on opportunities. My host family enabled me to adapt to a completely new world. The genuine love and support they offered to me was something I still treasure deeply, and I believe they gave me a more optimistic outlook on life. In school, many of my teachers inspired me to pick up new skills and learn languages like French, German, Spanish, and Swedish. They knew how to make it enjoyable to learn. I owe all of the joy I got out of my time abroad from the people that I met… without them, I would not have been able to share such a wonderful time of my life.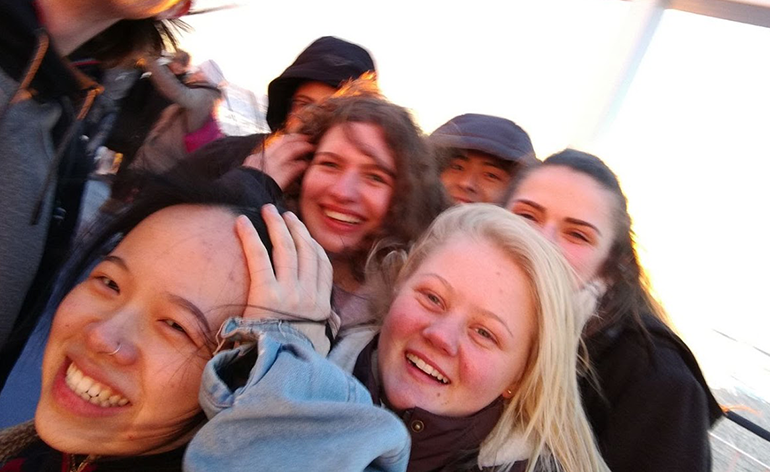 3. Favorite Finnish song?
Sometimes, when I'm bored (or just procrastinating), I listen to songs on the Finnish radio I used to hear in day-to-day life. One of my favorites was "Olisitpa Sylissäni," which I would hear almost daily. Now, I get to revisit the many nostalgic memories, listening to the Finnish songs played at the local gym or to the ones that my host siblings had on their favorite playlist. The music plays memories, which play beautiful music in return.
4. Finnish aspect you wish US Americans would adopt?
Sauna. Best thing I could look forward to every Saturday! Nothing beats a wood-powered sauna that would reach high humidity and high temperatures! Also, free school lunches (in buffet style) were a HUGE plus. Lastly, ice-fishing is a lot of fun! The problem is, there are not enough frozen lakes in America…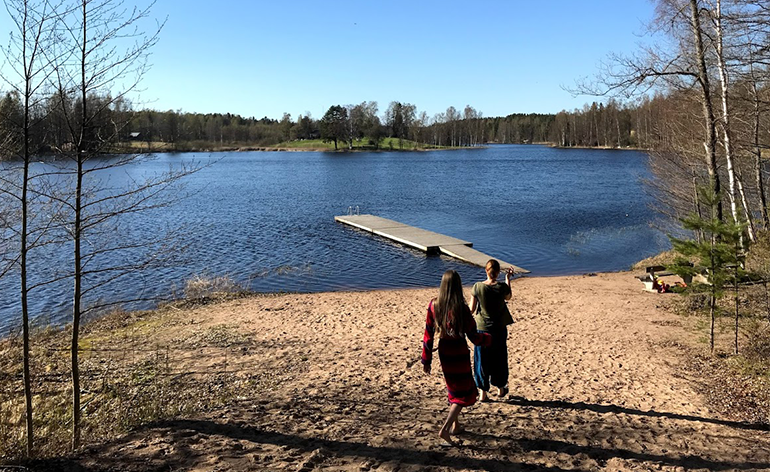 5. Advice for others going abroad?
Many people would give different advice. I, however, will echo what many people will tell students and volunteers going abroad: speak the language! It is one of the most significant aspects of a culture, and there was never a situation where I regret speaking the native language, even if I messed up terribly. The important thing is to speak. Making mistakes is natural. The more you speak, the more you will learn and become familiar with how natives think and behave. Try to say one word, then a phrase. Then a full sentence and begin making basic conversations. I guarantee that you will be surprised how fast you learn!
Interested in living in Finland like Eddy? Click the link below to find out more!