What It's Like Flying Alone from the US to Japan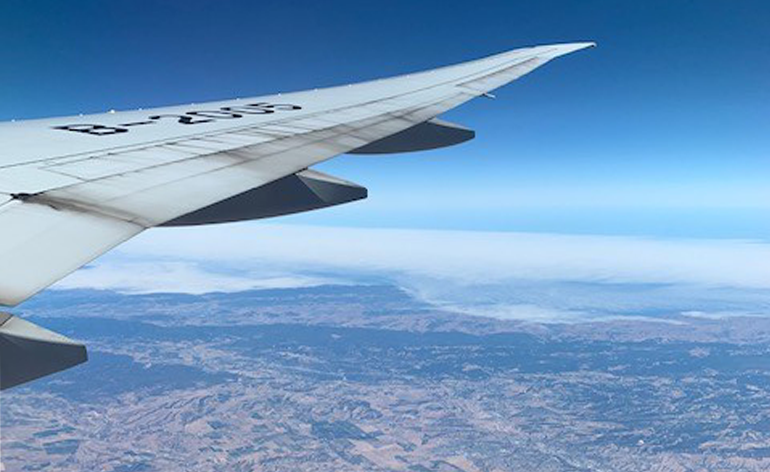 Hi! My name is Madison and I am a part of the teen language camp for Fukuoka Japan. I am currently sitting in Shanghai after a long flight. I thought this was a perfect time to let others know what it was like getting here.
My mom and I started out in Denver. An airport I am quite familiar with. This went smoothly and I quickly arrived in LA. My experience was different from the moment I stepped off the place because I was now alone.
I had never navigated an airport by myself until this point. I was extremely nervous and a bit uncomfortable. Already I wish I had relaxed a bit. It wasn't as bad as I had expected. Everyone helped me out when I asked questions and I made it to my gate in plenty of time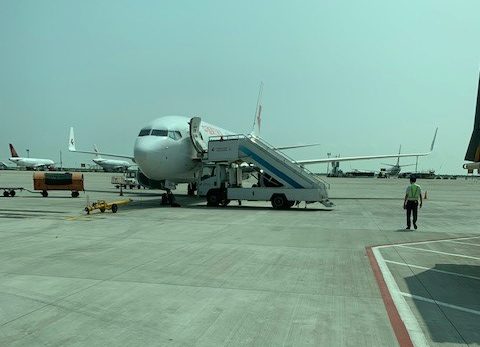 The next flight was very long, reaching about 13 hours. It was definitely the longest I'd spent on a plane at one time. I mainly slept on the flight but enjoyed the food and drinks that were given.
When the plane landed I was in Shanghai!  I definitely panicked a bit because I was not able to call my mom at first due to being in a different country. I didn't really know what to do so I just followed the signs. First I was fingerprinted, then I made my way towards international transfer. I was in the wrong line at first but they directed me to the correct stop and suddenly I was at security after scanning my passport and boarding pass. Once I made it through security my gate was very easy to find. There was English all over and everyone I spoke to was able to talk to me very well. I had a four hour layover so I walked around, seeing as much of Shanghai from the airport as I could before my last flight to Fukuoka.
For my final flight of the day everyone has to take a bus over to the airplane with a set of stairs leading to the door. We all scanned our board passes again made our way to the plane. It was a quick flight compared to the others.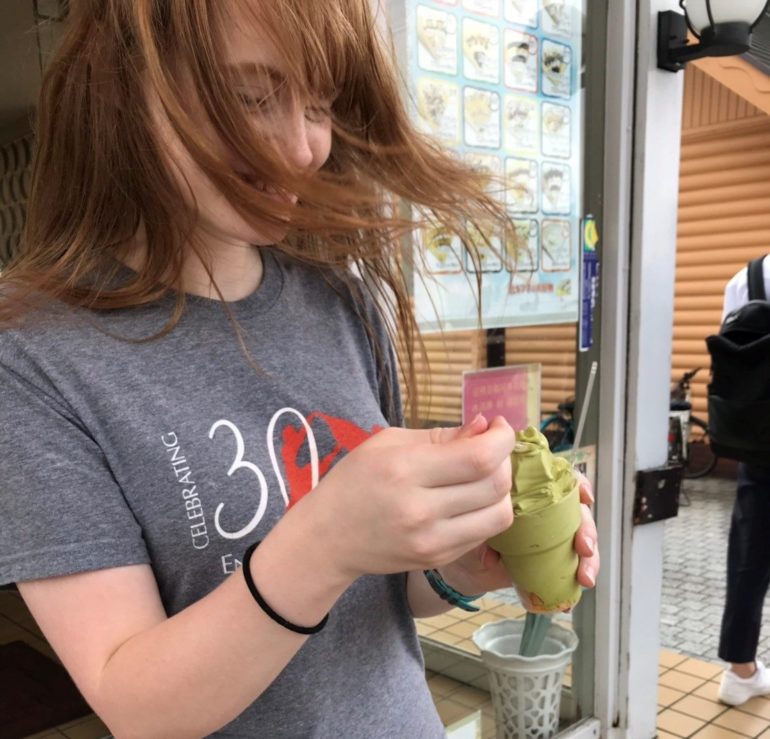 Finally, I am in Japan! I had to fill out an entry card and go through customs. There my host family was waiting for me!
I know it's scary and nerve-wracking flying by yourself but it was worth it and not as bad as I was expecting. My time getting to Fukuoka was 26 hours total but I enjoyed the experience. Now I am eating ramen and walking around in Fukuoka.
Hope this helps give everyone an understanding of what it was like traveling to Japan.
Madison Schuler, from Wyoming, is a Greenheart Travel First Time Traveler Scholarship recipient. Learn more about Greenheart Travel's scholarship opportunities to help you travel for a change!