How to Navigate Spain as a Vegetarian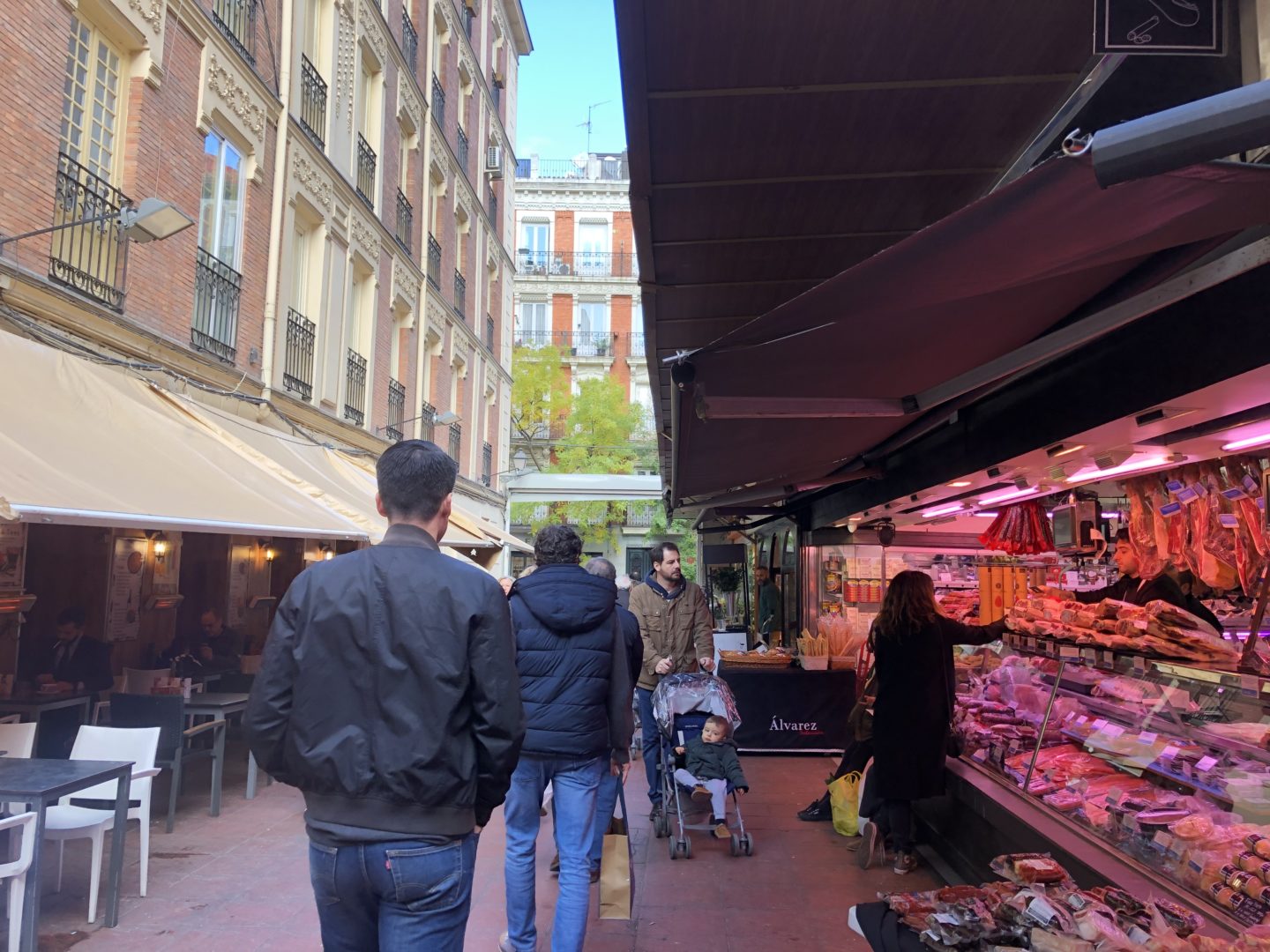 You may be a bit hesitant to travel abroad if you maintain a vegetarian diet, but I assure you that you do not have to worry in Spain!
My name is Jolie-Anne and I am a former vegetarian on the high school program in Albacete, Spain. I decided to add meat back into my diet before coming to Spain so I could experience everything the country has to offer, but that does not have to be your case. Although you may hear many comments about how good the ham is, here's how to navigate as a vegetarian in Spain!
Breakfast
Breakfast is simple normally consisting of toast with jam, avocado or tomato, cereal, fruit or sweets. There is also normally juice or coffee in the mornings as well. Worried that you can't enjoy your almond/soy milk coffees? Milk replacements are available in the supermarkets! Needless to say, I normally had a vegetarian morning!
11 a.m.
Spanish meal times are very different from the United States. In Spain, we eat lunch at 15:00, so during the recreo at school at 11:00 we eat a bocadillo. A bocadillo is a sandwich that is filled with any combination of ham, chicken, tomato, humus, mayonnaise, cheese, hummus and more! It's very easy to eat a vegetarian bocadillo either with hummus, cheese, or tomatoes and olive oil! You can also go for the delicious tortilla de patata, if you eat eggs.
Lunch
You've had a long day at school or work and now you are ready to eat a proper Spanish lunch… This is the meal that might give you the most trouble, but don't worry!
In Spain, lunch is the biggest meal, so it's usually served with meat. The great thing about Spain is that there's never just one food serving during lunch. Normally, there is a bowl on the table with lentils, pickles, olives, and raw garlic before we start eating as my host mom is plating the food. Then, we eat the first dish while the second continues to cook on the stove. Salads, soups, pastas, rice and vegetable dishes are common as the first and second serving.
Merienda
What is merienda? The snack at 18:00. Normally this time reveals your sweet tooth as the food usually comes from a Spanish bakery. Spanish sweets are likely cooked with eggs and milk, so if you exclude these products, you can always make toast with hummus, tomato or avocado. Also, there is a lot of amazing Spanish fruit we don't have in America!
Dinner
I don't have much advice for dinner that's not the same as lunch! Dinner is lighter than lunch and usually, if there is meat, it is fish. You will normally eat fruit after dinner too!
I hope this guide to vegetarian Spanish food helps you. Do not be discouraged to go abroad if you are vegetarian. Supermarkets in Spain have plenty of vegetarian options (tofu, soy products, dairy replacements) if you are buying for yourself.
Joli-Anne Brosseau, from Savannah, Georgia, is a Greenheart Travel First Time Traveler Scholarship recipient. Learn more about Greenheart Travel's scholarship opportunities to help you travel for a change!