Want to Experience a European City as a Teen? 10 Reasons Choose Vienna in 2021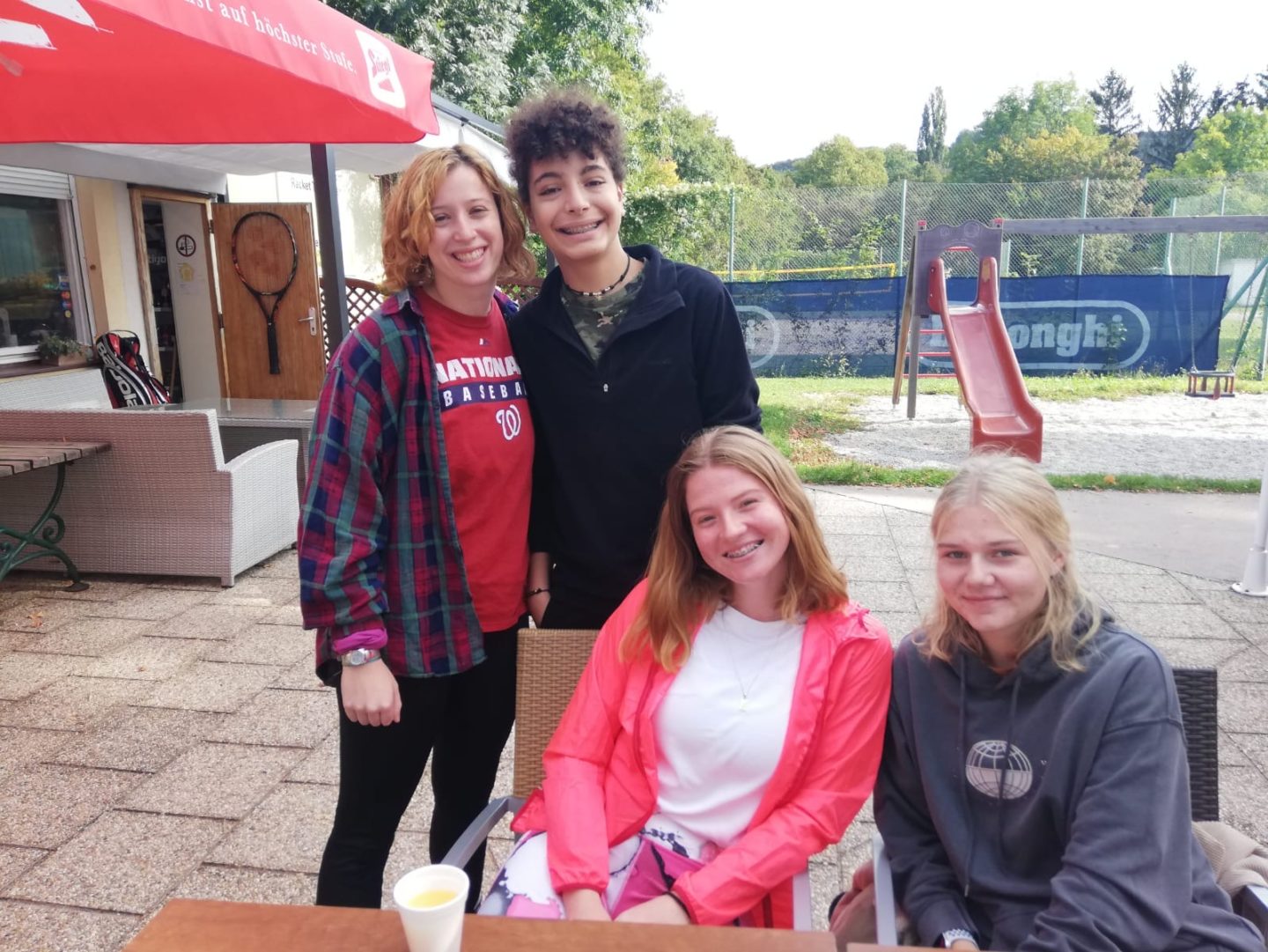 Across all Greenheart Travel High School Abroad destinations we prioritize placing students in small town or at biggest regional medium-sized cities. Why? Smaller areas general safer. You'll get to know members of your community and there will be people looking after you. You're also less likely to encounter a strong expat community whose common language is English. Smaller areas mean more opportunity for you to strengthen your language skills and make the most out of your time abroad. It also generally means less commute time and a lower cost of living. Win, win!
On our High School Abroad Austria program, students are placed throughout the country, often in stunning mountainside villages, near rolling hills, or charming small cities. But in this country, we make exception to our smaller-area-as-a-preference rule: Vienna, Austria.
As an applicant, you can request to be placed in Vienna for an additional fee. Here's why:
1.Vienna's public transportation system is one of the best in the world
For most U.S. teens, trying to get around means relying on older friends with driver's licenses or constantly asking your parents to take you somewhere. In Vienna, you won't asking your host family for a ride every time you want to leave the house. Vienna has four different ways for you to explore the city: a subway (U-Bahn), local trains (Schnellbahn or S-Bahn), trams (Straßenbahn), and bus (Autobus). Buy a monthly pass for €51.00 – academic year students might even consider buying an annual pass that costs €1 a day! As long as you communicate well with your host family about where you are and who you're with, you'll have lots of freedom to transit wherever you'd like.
(Tip: Don't forget to download the app Scotty to easily access timetables and train lines.)
2. Compared to other European cities, Vienna is affordable
Greenheart Travel recommends students bring at least $300/month spending money for items like public transportation, shopping, entertainment, and whatever else isn't covered by your program fee. So if you've dreamed of living in a European city – with all it's perks (see point #1) but cringe at the thought of  paying $23 for a big mac (we're just using McDonald's as a comparison – please don't make that your go-to meal abroad!), Vienna is a great option. With money going further, you can do and see more.
3. Vienna was nominated as one of the cities with the highest quality of life in the world
For ten years in a row! Attention aspiring urban planners – this is for you! It's known for its "green spaces, cheap and efficient public transport, and a low crime rate." Who wouldn't want to live in a city like that?! If you've already tried to convince your parents to let you study abroad you'll know: safety is one of their biggest concerns. With Vienna's impressive stats on safety, it won't be hard to prove it's a great place for you to study.
4. You can easily find German courses for foreigners
There's no language requirement to apply study in Austria, but you'll need to put in a lot of effort to learn once you arrive. Luckily, Vienna is full of German courses for foreigners to catch up to speed and excel in school. Need help? Your host family and local coordinator are there to point you in the right direction.
As one student Ximena explains it, coming to Vienna is a great idea because "You get to learn German, a language that is very important and that will help you in your future. I recommend 100%!"
5. Students placed in Vienna have the most options for after schools sports or activities
Being placed in a city means there are a variety of options for afterschool activities. You can find your passion and get involved in what activity you're dreaming about! (Or in the case of our alum Sarah, you could take German on Mondays and Wednesdays, bass lessons on Tuesdays, and orchestra and circus on Thursdays.)  Sports? Photography? Skiing? Cycling? Rowing?
Attention music lovers: if you're placed just outside Vienna, you'd be able to reap the benefits of living near the city and also play in a village orchestra.
6. You'll have a jam-packed schedule of excursions and trips 
With easy access to Austria's bordering nations (Germany, Lichtenstein, Switzerland, Slovenia, Hungary, and Czech Republic), there's no shortage of possible opportunities to travel. Some students travel with their host families, but if your host family doesn't travel, our in-country staff have plenty of plans for you. Students can join trips for an additional cost to places like Venice and London, and you'll also be able to partake in the Welcome Party-Orientation Meeting, a snowboard weekend, yodeling course, and farewell party.
Just last weekend our students traveled with local staff to visit Burgruine Modling, a historic castle. As one student says, "The landscapes are beautiful! Going hiking was a really cool activity because the views from the mountain were so pretty!"
Additional trips not in your budget? Each local coordinator organizes meet ups throughout the year so you and other exchange students can reconnect and experience another aspect of Austrian culture. We hope it includes all of these delicious foods!
7. Have a special academic interest? You can request a specialized school
While we could go on and on about all of the incredible exploring you'll do in Vienna, we can't forget to mention school. That's one of the main reasons you're studying abroad! Most exchange students take the same compulsory subjects like German, English, Math, Biology, History, etc., but Austria also has specialized schools you can request. There are schools focused on things like sports, music, science, economics, tourism, handicrafts, and agriculture. Meeting fellow students who share your interests is a great way to jumpstart friendships and find commonalities.
8. Students won't stop gushing over it 
We think Vienna is pretty awesome, but don't just take our word for it! "Vienna has become my favorite city ever. It is soooo pretty, it feels so safe, it's a great place to hang out with your friends, it is so easy to get there, the museums are amazing, it is really a beautiful city!" says Ximena.
Well, count us in! What about you?