6 Ways I Handled Reverse Culture Shock After Studying Abroad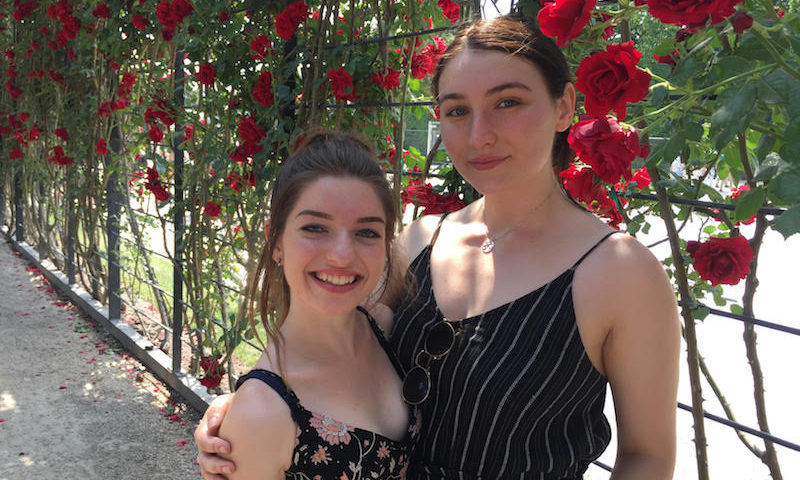 Exchange students love to post blogs about their life abroad, usually providing advice on how to get around or how to spend your time in your host country to its fullest. However, it seems as if nobody wants to talk about their post-exchange feelings, unless it's in a sappy way. Not that I have anything against sappy — heck, this post might even get a bit sappy later on. While your exchange may seem like the highlight of your life and it may not seem possible that life could go on after you return, it does.
This blog post will touch on how applying my experience from abroad to my life back "home" helped me cope with the sadness of returning to a place I could no longer relate to. Flashback to July of 2017: I had just returned to Chicago from a year in Austria and it still hadn't hit me that I would no longer ride my bike to Korneuburg Bahnhof to catch the Schnellzug (express train) into Vienna anymore, or go to Festls (imagine the Perry's stage at Lollapalooza, but like in the middle of nowhere in some field) with my friends from Gymnasium, or belch the lyrics to Toxic by Britney Spears in the kitchen with my host sisters.
Not to sound overly dramatic, but it really felt as if I had been ripped away from a place of growth and carefree-ness. Spending ten months in a place where nobody knows you or who you were back at home, only to have to go back can be a really traumatic experience, in the most first-world-problems kind of way. Back in the States, I felt aloof, depressed, distant, and alone. Worse, it seemed nobody cared or was even curious about my experiences. They were almost annoyed or intimidated by it, including my own friends and family.
It took me about nine months to move on mentally. What really helped was moving in with my aunt to a suburb an hour outside of Chicago and enrolling in the local community college.
I realized I didn't necessarily miss Austria (not to say I don't love Austria), but what I really missed was the feeling of being new to somewhere.
I wanted to be anywhere other than Chicago, which was a shocker because before I left for Austria I was always downtown.
Having a chance to start over in a new place and at a new school with people I didn't know and who didn't know me was like taking a breath of fresh air all over again. On top of starting this "new" life, here are some things I did over the past year to help me cope:
1. Talking to my high school German class about my year abroad – in German.
Even though I was really nervous (and made a ton of grammatical errors) it was still an indescribable experience to talk with students whose shoes I had so recently been in. I focused on living in a German-speaking country and how that experience helped me improve my language skills and become more comfortable with myself as a person.
2. Looking back on the positives.
Things like how my year abroad helped me with public speaking, networking, translating, becoming more self-sufficient, etc. Living abroad really makes you realize you have to be your own best cheerleader and how to advocate for yourself. As someone who has suffered from anxiety from a young age, the experience made me realize how far I've grown mentally and how un-afraid I now am.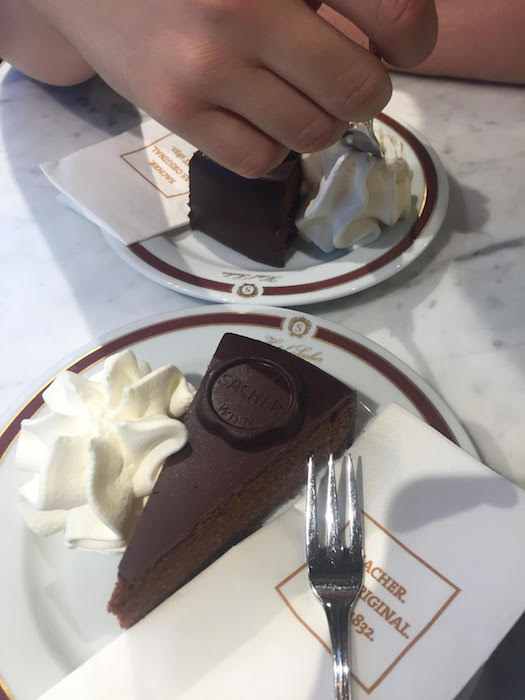 3. Running the sociology club and hosting exchange students at our meetings.
At my local community college, a couple friends and I re-started the defunct sociology club. One of our activities was to invite exchange students as individual guest speakers to our club meetings so they could introduce themselves and talk about their country. As a former exchange student, I know how lonely living abroad can be. To have an outlet to meet new people and talk about your culture is a great opportunity.
4. Continuing to perfect my German.
After making good progress learning the language in Austria, it would have been a shame to return to the States and not continue my studies. I believe it is essential be able to communicate in multiple languages. Within the past year, I've signed up for four German courses. I still wouldn't consider myself fluent, but it's a start.
5. Meeting up with other people interested in the language.
Before coming back "home," one of my biggest fears was that I would lose all my German, as there are few to no German speakers in the Chicago area of whom I am aware. However, I was fortunate enough to meet some people on my campus who also took an interest in German. We would try to meet once or twice a week to converse, which was a great bonding experience.
6. Watching German TV series and listening to music.
When learning a new language it is really helpful to switch your phone and Netflix account to that language. Creating a Spotify playlist with songs in the language is also a great way to immerse yourself and you can learn new vocab and idioms. It's a also great way to learn what is actually said in that country, rather than what is academically correct.
All in all, being on exchange is an amazing experience, and I can see how people would think it would be the highlight of their lives; but what people don't realize is that the year(s) following your exchange can be equally as life-changing.
You come back a completely different person, and your whole view on the world, and life as you knew it before you left your hometown, change.
Coming back home may seem like a total drag (and in most instances it is), but you need that experience of coming back to make you realize that maybe the place you spend x amount of years in/grew up in probably isn't the place for you, or maybe you start to.
Interested in studying abroad in Austria too? Learn more here: